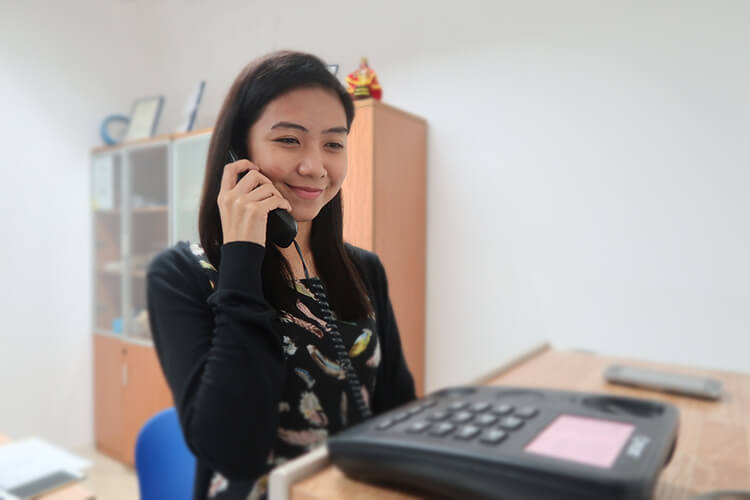 A graduate of Bachelor of Science in Nursing.

VJS

Team AK English/Senior Communication Specialist

2013年

Profile

A graduate of Bachelor of Science in Nursing from University of St. Lasalle
入社動機

Exploring a different field.

The pioneering position offered was a great platform to explore a different field with different responsibilities. It was an opportunity to experience new things while working and learning with a foreign team.

業務内容・働き方

Doing administrative and academic tasks.

Combining the Filipino and Japanese work ethics may be challenging yet it opens door for character and professional growth. We learn to be competent according to both local and international standard.

これからの目標

To unlock strengths and know how to use them.

Discovering and cultivating strengths for personal growth through the responsibilities entrusted and through working with other employees. I hope every staff could see the potentials in them.

<メッセージ>

これから応募しようとしている人に向けて

Know that your job is a blessing and value it.

Always look at how your responsibilities can help you grow. Be excellent in the things that you do even when no one is watching. Fullfilment is not solely on the tasks you have accomplished but also on the person you have become.

※所属、業務内容は取材時の内容となります。
REQUIREMENTS

募集要項

人類社会の基幹が自動化される、新時代を創り上げるのは『夢、情熱、生み出す力』を備えた、仲間たちだけです。両極化する人材の、あなたはどちら側にいますか?一緒に創りましょう!この先の、健やかな未来を!

新卒採用 正社員採用 パート・アルバイト採用