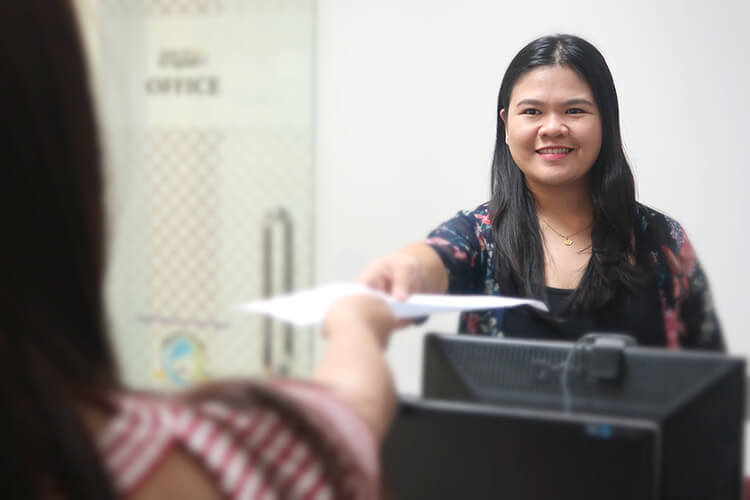 Team AK is like a family. It's a perfect place to enhance more skills and learn.

MRB

Team AK English/Web Designer/Cebu Branch

2018年

Profile

I graduated from University of San Carlos and graduated as IT student. Im from the province of Suirgao del Sur. Im working on my 3rd japanese company.
入社動機

Self growth through work

I don't want to waste my time to work in a field that is not my profession. So, I grabbed this opportunity because I know I can share my skills and it can also help me grow more professionally.

業務内容・働き方

Web Design/Coding.

My usual jos is to design a website/system or do coding of Web Designs. Recently, I helped Sakura team making or designing magazine pages for their clients. I also created cover photo designs for company's fb page and poster for job recruitment purposes. I am also working on some task that are delegated by the President directly to me.

仕事のやりがい

inline to my profession

I like this job because It inline my profession. I love designing and coding. I can express my creativity though I need to improve more.

仕事で大切にしていること

progress more professionally and learn new things

There is an opportunity for growth and progress in the company. The job is stimulating and challenging but the good thing is, it is not stagnant, so can be able to learn new things and develop my skills

これからの目標

share my ideas and creativity

My goal is to share my ideas and creativity. I want to become a better web designer. I want to handle people that have same passion as I as far as designing is concerened.

<メッセージ>

これから応募しようとしている人に向けて

I hope we can get well. Help each other to achieve our goal in life/ in your profession.

※所属、業務内容は取材時の内容となります。
REQUIREMENTS

募集要項

人類社会の基幹が自動化される、新時代を創り上げるのは『夢、情熱、生み出す力』を備えた、仲間たちだけです。両極化する人材の、あなたはどちら側にいますか?一緒に創りましょう!この先の、健やかな未来を!

新卒採用 正社員採用 パート・アルバイト採用